NTN Announces New Model of Transportable Independent Power Supply "N3 N-CUBE"

October 27, 2023
Developing charging station model that can supply electricity to personal mobilities and vending machines
NTN Corporation (hereafter, NTN) has developed the charging station model as a new model of Transportable Independent Power Supply "N3 N-CUBE." The charging station model can supply electricity to personal mobilities and vending machines. NTN will contribute to mitigation and disaster prevention, and decarbonization of various facilities through further application development of "N3 N-CUBE," which operates by 100% renewable energy, toward SDGs (Sustainable Development Goals) and realization of carbon neutrality.
"N3 N-CUBE" is a transportable independent power supply that stores a compact wind turbine, solar panels, and storage batteries in a container. It features high mobility; it can be transported by truck, etc. Additionally, the interior of container can be customized. As "N3 N-CUBE" is highly regarded for its ability to operate by 100% renewable energy and its high mobility, which allows it to quickly supply electricity to certain areas in the event of a disaster, it has been adopted as disaster prevention warehouse*1 and water prevention center*2 equipped with air conditioners, circulation type flush toilet equipped with treatment tank*3, and bus waiting area equipped with Wi-Fi and other equipment*4.
In recent years, natural disasters such as earthquakes, heavy rains, and typhoons have occurred frequently. With the aim of preparing for power outages caused by such disasters as well as securing transportation and rest spaces in the event of disasters, we have newly developed the charging station model of "N3 N-CUBE."
NTN will continue to promote application development of "N3 N-CUBE" and contribute to the widespread use of renewable energy and strengthening of disaster-resilience by proposing the newly developed model to local governments.
Charging station model
Facility that secures transportation by charging such as electric bicycles and electric kick boards in the event of sightseeing and disasters (Capable of charging approximately 30 units of electric bicycles and electric kick boards.)
Can be used as rest facility, nursing room, and diaper changing room by installing benches and beds
Indoor lighting, air conditioners, and vending machines are operated with generated electricity and can be used in the event of disasters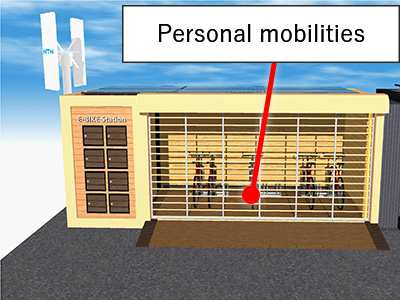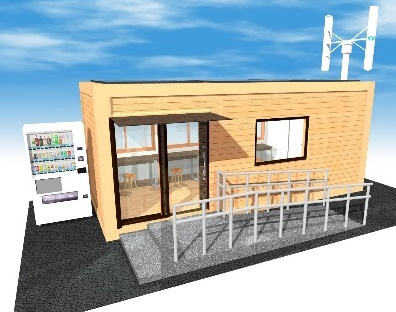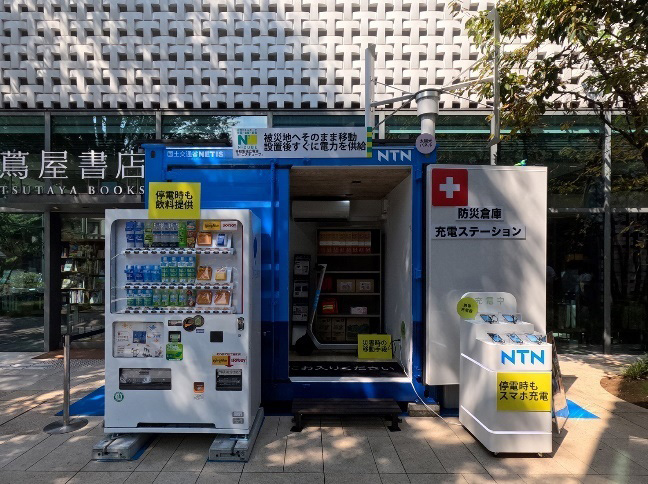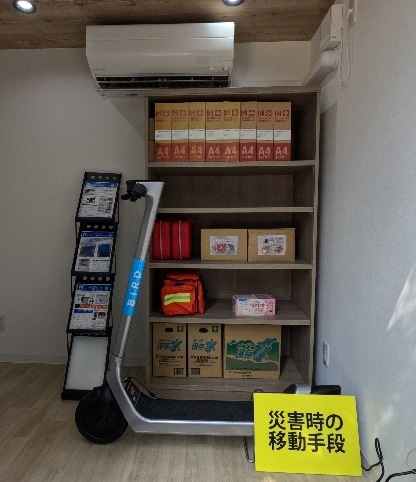 Inquiries about this release