Ms. Sonoda, NTN Track & Field Club Places 7th in the Women's 35km Race Walk at the Recent World Athletics Championships

September 8, 2023
Ms. Serena Sonoda, a member of the NTN Track & Field Club, participated in the women's 35km race walk at the 19th World Athletics Championships held in Budapest, Hungary as the athlete representing Japan*1 and placed 7th in the race. She became the first Japanese athlete in the top eight in the women's 35km race.
Ms. Sonoda was in the lead group of seven from the beginning of the race and fell behind after 10 km, but kept her pace until the end, finishing in 7th place with a time of 2:46:32.
She will continue her extensive training to win the races around the world. NTN encourages everyone to support Ms. Sonoda in her efforts.
Comment from Ms. Sonoda
I would like to thank all of you for your support and encouragement in participating in this competition.
At my last race at the World Athletics Championships Oregon22, I was disappointed to finish in 9th place, seven seconds behind eighth place (which was within the prize-winning range). In order to make up for this disappointment, I decided to compete in a different way this year and focused on training at high altitude, including training in Boulder, Colorado, USA, with an eye on the second half of the race. Before this competition, I perfected my skills at high altitude in Japan, and was able to take on the race with confidence which led to my 7th place finish.
NTN sponsored the women's race this year as a bib partner*2, and although I was nervous, I was able to enjoy the race, feeling proud to wear the bib on my chest.
I am very happy to have achieved my goal of placing in the top eight at the World Athletics Championships Budapest 23, but I felt that there was a gap in my ability to compete at a higher position in the race. I will make use of the issues I felt in this race and will continue to train. I would like to ask for your continued support.
Ms. Sonoda Profile
| | |
| --- | --- |
| Name | Serena Sonoda |
| Date of birth | September 10, 1996 |
| University | Chukyo University (Japan) |
| Joined NTN | 2019 |
Results
| | |
| --- | --- |
| 2019 | 3rd place in 10000m Race Walk in Japan National Industrial Teams Championships |
| 2021 | 1st place in 10km Race Walk of JAAF Athletics Championships |
| 2022 | 1st place in 20km Race Walk of All Japan Nomi Race Walking |
| 2022 | 1st place in 35km Race Walk of JAAF Athletics Championships |
| 2022 | 9th place in 35km Race Walk of World Athletics Championships |
| 2022 | 1st place in 5000m Race Walk of National Sports Festival |
| 2022 | 1st place in 35km Race Walk of All Japan Takahata Race Walking |
| 2023 | 2nd place in 35km Race Walk of JAAF Athletics Championships |
| 2023 | 7th place in 35km Race Walk of World Athletics Championships |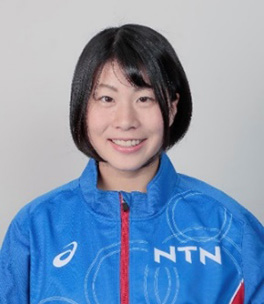 Inquiries about this release