Vacuum/Clean
Bearings for Special Environments
Related Catalog
Bearings for Special Environments - Ultra Final Series
Related Catalog
Ultra Final Series Bearings for Clean Environment
Related Catalog
Plastic bearings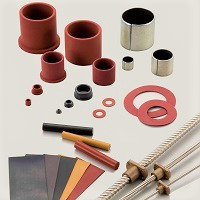 Bearings made of resin material for slippery surfaces or axes. Can be adopted for a wide range of fields and machine components due to light weight, lower cost, and versatility compared to metal. Generate less vibration and noise and have a lower slip friction coefficient due to light weight. Excellent plastic workability and electrical insulation when heated, water-resistant.
Related Catalog
NTN Portable Vibroscope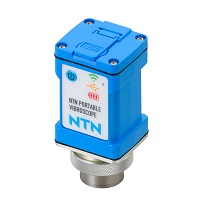 A small vibration measurement device that has excellent portability and usability for detecting abnormalities such as unbalance and misalignment of machines with rotating parts, performing FFT (Fast Fourier Transform) analysis and OA (Overall) measurement by wireless communication with tablets and smart devices.
Related Catalog