Bearing Mounting Surfaces
Any burrs, cutting chips, rust or dirt should first be removed from the bearing mounting surfaces. Installation can then be simplified if the clean surfaces are lubricated with spindle oil.

■

Preparation Procedure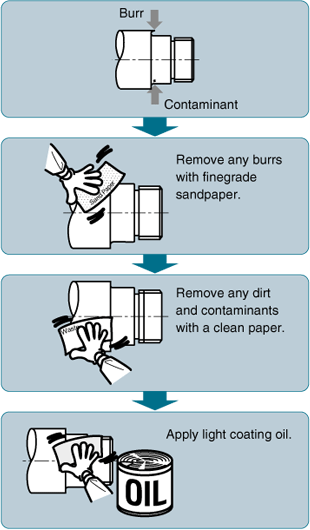 Burrs, dirt, and other contaminants that infiltrate the bearing before and during mounting will cause noise and vibration during subsequent operation.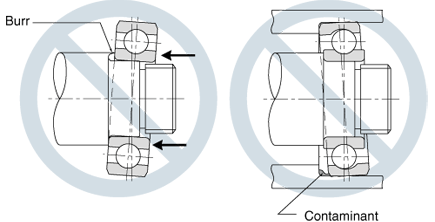 Mounting Equipment
Ensure that all pressing blocks, driving plates, hammers and other mounting devices are clean, free of burrs, and of the correct size
Do not Unwrap Bearings until just prior to Mounting
Do not make any modifications to the products
Bearings are manufactured to very tight tolerances in order to meet extremely high accuracy requirements. Therefore, it is imperative to take special precautions with regard to their handling.