Electrical Pitting
Electrical Pitting
Condition
Cause
Solution

Surface is speckled visually and the speckles are clusters of tiny pits when viewed through a microscope.
Further development leads to a corrugated surface.

Electric current passes through bearing, and sparks are generated to fuse the raceway surface.

Avoid flow of electric current by averting current with a slip ring or insulation bearing.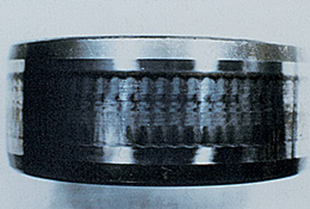 Inner ring of cylindrical roller bearing
Raceway surface is corrugated by electric pitting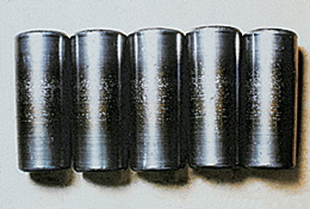 Rollers of tapered roller bearings
Electric pitting at middle of rolling contact surfaces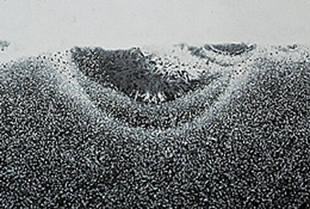 Magnified (x400) pitting of roller shown in Photo 5
Nital etchant develops a white layer on the cross section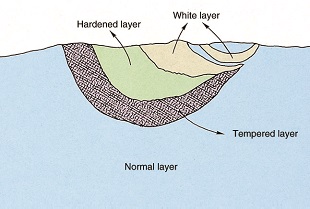 Explanation of magnified photo 6