Products for MRO
We have a comprehensive product lineup and a prompt delivery system that allows us to support the stable operation of the customers' equipment.
Products for metal industry
Contributing to stable operation under harsh environment
Metal manufacturing industry is a typically huge system that runs continuously for 24 hours.
Bearings are one of the mechanical elements that support high reliability of the system.
NTN provides high quality bearings and after-sales service with quick technical supports to maintain the continuous operation even under the harsh environment such as high temperature and high load.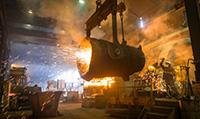 Extra-large split spherical roller bearing that allows the bearing to be replaced without removing the bull gear

Extra-large spherical roller bearing that has both a high-load capacity and high self-aligning design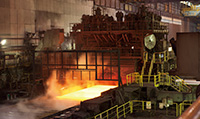 Four row cylinder roller bearing for backup rolls dedicated to radial loads

Double row steep slope tapered roller bearing for backup rolls dedicated to axial loads

Large four row tapered roller bearing for work rolls that supports both radial and axial loads
Products for paper manufacturing machinery
Contributing to stable operation with a wide range of products
Specific capabilities of bearings differ by paper manufacturing processes.
NTN provides various bearings that meet the demand for dimensional stability at high temperature areas and high speed rolls. With bearings that are optimally suited for each process, we contribute to improvement of productivity.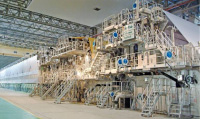 The world's highest level high-load capacity ULTAGE series spherical roller bearing (type EA, type EM)

RustGuard series, corrosion resistant bearings with measures to prevent rust forming when storing rolls and during long periods of non-operation
Products for mining equipment
Contributing to long operation life with products withstanding high loads and long hours of operation
Durability and reliability under such harsh conditions are required to the bearings for mining equipment such as dump truck, bulldozer, and crusher, as they are used under extremely harsh conditions: high loads, long operation, dust, water, etc. NTN contributes to stable operation of these mining equipment by providing products realizing long operation life and extend maintenance cycles.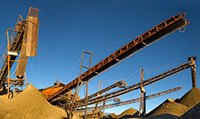 Triple sealed bearing for bearing units that are highly dust and moisture resistant using a triple lip structure

Maximum 5 times longer life,
Sealed spherical roller bearing [type WA] from the ULTAGE series that can be installed standard plummer blocks
Products for food machinery
Suitable for situations that require high safety
Food machinery requires high safety. NTN provides a wide range of products such as bearings with lubricant grease approved for food machinery while reducing lubricant leakage, and bearings with superior corrosion resistance.
We contribute to safety and security of various food processes accompanied by high or low temperature and washing.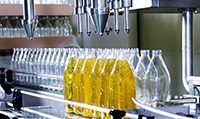 Lubricating grease sealed bearings for food machinery approved with the "NSF H1 standard"

Bearing unit stainless series with excellent corrosion resistance
Products for cement equipment
Realizing long operation life under conditions with dust, high loads, and high temperature
Cement equipment is accompanied by dust, high loads, and high temperature.
NTN provides products realizing long operation life under such harsh conditions to support stable operation of each process from raw materials, firing to finishing.
By providing products suited to these processes, we contribute to reduction in maintenance costs.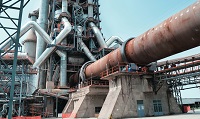 Spherical roller bearing that has a high-load capacity and dust, vibration and heat resistant (Without seal type, High-strength cage type, Sealed type)

Plummer blocks suitable for impact, vibration, and high loads