NTN Establishes New Sales Company in the United Arab Emirates (UAE)

December 24, 2020
Building sales and technical service system to expand sales in the Middle East and Africa markets
NTN Corporation (hereafter, NTN) will establish a new sales company in Dubai, the United Arab Emirates (UAE) with the aim of expanding sales in the Middle East and Africa where future market growth is expected. By establishing the new company, NTN will build and strengthen its sales and technical service systems, and expand sales in the Middle East and Africa.
1. Purpose of establishing new company
The market in the Middle East has various industries including oil, gas, and social infrastructure in Gulf Cooperation Council (GCC) countries such as Saudi Arabia and the UAE. Demands for the market is expected in the medium to long term. The African market also has abundant natural resources and more than 1 billion population. There are high potential demands for both industrial machinery aftermarket and automotive aftermarket in these markets.
Until now, NTN has responded to demands in the Middle East and Africa by shipping products from sales and logistics sites in Japan, Europe and Singapore. In consideration of medium to long term growth in demand, NTN established the UAE representative office in 2017 to conduct surveys for factors such as market trends, and examine the sales system suitable for the market.
NTN has determined to establish the new sales company in order to accelerate sales activities in the Middle East and Africa markets in anticipation of future demand growth. The new company will work on organizing and strengthening its aftermarket sales networks through development of new distributor networks, consolidating its sales contact, and organizing / combining the commercial distribution to expand sales and profits.
With the new company, NTN will expand sales and gain market shares in aftermarket by aggressively conducting sales activities in the Middle East and Africa.
2. Overview of new company
| | |
| --- | --- |
| (1)Company Name | NTN Middle East FZE |
| (2)Corporate form | 100% subsidiary of NTN BEARING-SINGAPORE(PTE) LTD. |
| (3)Line of business | Sales and providing technical services for bearings and other products |
| (4)Capital | 1 million dirham (approximately 29 million yen) |
| (5)Address | Office No. A1414, 14th Floor, JAFZA ONE, Jebel Ali Free Zone, Dubai, UAE |
| (6)Employees | 8 (scheduled in 2024) |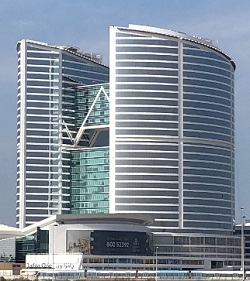 Building where NTN Middle East FZE will be located
3. About NTN's aftermarket business
NTN is building its sales network to meet demand for industrial machinery aftermarket and automotive aftermarket in the global market through enhancing product lineup and strong collaboration with major distributors around the world.
In MRO business such as maintenance of facilities in industrial machinery, we strengthen technical services through holding bearing seminars, exhibiting products and lecturing how to handle bearings at customers' manufacturing sites by using the technical service units.
NTN is also creating a new business model from selling products to providing services such as condition monitoring services for bearings by utilizing sensor technology.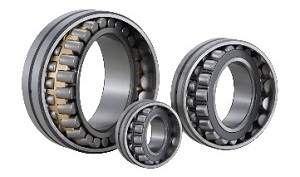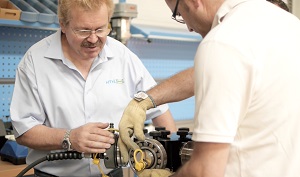 Inquiries about this release