NTN Establishes New Brand Statement "Make the world NAMERAKA"

December 14, 2020
Strengthen the building of the corporate brand to realize a "NAMERAKA Society"
NTN Corporation (hereafter, NTN) has newly established "Make the world NAMERAKA" as a brand statement in order to communicate globally the NTN Group's purpose of being.
We have been providing bearings for more than 100 years and have contributed to the development of various industries. Since our founding in 1918, we have valued the "Frontier Spirit" that leads us to take on challenges and "Coexistence and Co-prosperity Spirit" that leads us to develop together with society. The spirits have been passed down to the present, and incorporated into our corporate philosophy as NTN's DNA.
We have established the brand statement to communicate globally our goal to realize a sustainable "NAMERAKA Society" through Founders' Spirit as well as Corporate Philosophy, "NTN SPIRIT," which specifies the attitudes and actions that the NTN Group employees should aim for, "Management Policy," which expresses our management philosophy and stance to put the corporate philosophy into practice, and "Our Vision," which is our long-term vision for sustainable growth over the next 100 years.
A "NAMERAKA Society" means a society where people can easily lead a secure and fulfilling life in harmony with nature. We will strengthen the establishment of the corporate brand NTN by concisely clarifying the NTN Group's mission, values, and purpose of being as a brand statement.
Bearings are essential and precision components that support the rotation of the machinery and technology for saving energy. We will further develop the technologies we have cultivated over the years in a wide range of fields, including EVs, robots, and natural energy, and contribute to the development of a sustainable society by creating new technologies and developing new products.
Corporate Brand NTN Logo and Brand Statement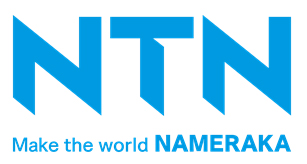 Reference: Overview for realizing a "NAMERAKA Society"
Founders' Spirits
The Frontier Spirit / The Coexistence and Co-prosperity Spirit

Corporate Philosophy
We shall contribute to international society through creating new technologies and developing new products.

NTN SPIRIT
Credos
Guidelines

Challange

Buds appear when we challenge with frontier spirit

We challenge passionately without being satisfied with the current situation.
We respond quickly to any changes, emphasizing on‐site verification.
We enrich our lives by thinking, acting with initiative and continuing to grow.

Collabiration

Leaves grow through the spirit of collaboration with oexistence and co‐prosperity

We accept and respect differences in each other.
We help each other, treating all associates honestly.
We take care of the natural environment and maintain coexistence with local community.

Commitment

Flowers bloom and fruits grow through fulfilling our commitments

We maximize the quality of work aiming for first-class quality under safety-first policy.
We intend to be the strongest partner delivering customer delight beyond satisfaction.
We support improving lives of people around the world through our work.

Management Policy
NTN Group aims to realize a "NAMERAKA Society" through practicing its corporate philosophy.
As a company that is trusted and needed by communities including stakeholders, we engage in business activities with an emphasis on respect of human rights and compliance.

Stance to Stakeholders
Employees
NTN Group respects diversity, individuality and a safe and healthy workplace environment where employees can work successfully.
Customers
NTN Group seeks to maximize customer satisfaction and trust by providing products and services of superior quality, safety and reliability.
Business partners
NTN Group, in a fair and free environment, builds good partnerships with its business partners and works together for mutual growth and development.
Local communities
NTN Group respects cultures and customs in the local communities and builds long-term trust relationships by meeting their expectations through its business activities.
Shareholders
NTN Group focuses on return for shareholders by sustainable profitable growth and builds long-term trust relationships with shareholders through active communications.
Environment
NTN Group harmonizes its business activities with nature and contributes to preserve the global environment by providing its technologies, products and services.

Our Vision
A company where its corporate philosophy is understood by all employees around the world and where all employees think and act for themselves
A company with original new products and services, appreciated for its high quality and functions, and has a global presence
A company where everyone involved with NTN be able to be proud of the "NTN" brand

Realization of a "NAMERAKA Society"
A NAMERAKA Society:A society where people can easily lead a secure and fulfilling life in harmony with nature.
Inquiries about this release