NTN's High-performance, High-reliable Bearings Adopted in N700S, The Latest Vehicle of Tokaido Shinkansen

November 4, 2020
NTN Corporation (hereafter, NTN) 's high-performance, high-reliable bearings were adopted in the axle, driving gear unit and traction motor of N700S. N700S is the latest vehicle of Tokaido Shinkansen(rolling stock)and began its operation in July of this year.
The N700S has the world's first battery-based self-running system for high-speed railroads, and realizes "standard type vehicle" that can flexibly consist the vehicles by making the underfloor equipment compact and lightweight. It is the "Best Shinkansen" that realizes high-quality riding comfort and comfortable space.
Our bearings adopted in N700S are manufactured using the design and manufacturing techniques that NTN has accumulated in the development and the supply of bearings for Shinkansen, as well as a through quality control system. They are essential parts to realize safety, stability and comfort of N700S, and support its safe and comfortable operation.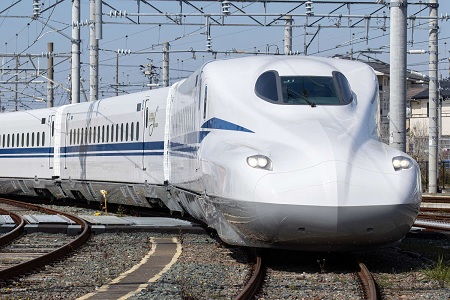 N700S Shinkansen (photo provided by Central Japan Railway Company)
Adopted products
Axle bearings
The double low tapered roller bearings, which have been adopted in Tokaido Shinkansen, rolling stock of Series 700 and successors, are adopted in N700S. It further improves durability and contributes to a reduction in lifecycle costs. NTN has been involved in the development of axle bearings since the early stage of N700S development, and has also been engaged in performance evaluation. NTN's proprietary technology also contributes to improved reliability.
Driving gear unit bearings
Herringbone gear and cylindrical roller bearings are adopted for the first time in the driving gear unit of Shinkansen that increase the transmission torque from the main traction motor to axle in order to reduce noise and improve bearing reliability. Using the cylindrical roller bearings, it also improves to the maintainability of the driving gear unit. NTN's cylindrical roller bearing has a high speed rotational performance and it is specially designed to withstand vibrations and shocks during the operation, and their performance and reliability have been confirmed through evaluation tests.
Traction motor bearings
Cylindrical roller bearings and deep groove ball bearings which have a ceramic-sprayed insulation coating on the outer ring are used for the main traction motor to prevent electrolytic corrosion. NTN's ceramic-sprayed insulation coating bearing is a highly reliable product that has been used in main traction motor of the Series 300 Shinkansen and successors.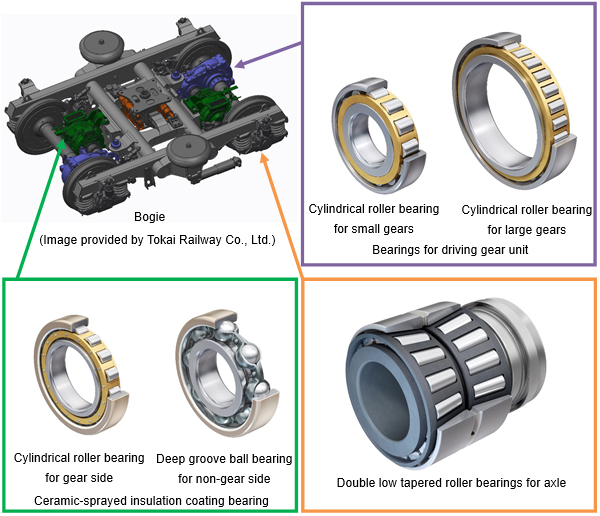 Tokaido Shinkansen and NTN products
The Tokaido Shinkansen is a high-speed railway that combines world-class quietness, safety, and accuracy. Since the first Series 0 started in 1964, NTN has supplied high-quality and highly reliable bearings to all of its successive Shinkansen such as Series 100, 300, 700, N700 and N700A, N700S, and has contributed to speeding up and improve its comfort as well as supporting its world-class safety and stability of Tokaido Shinkansen.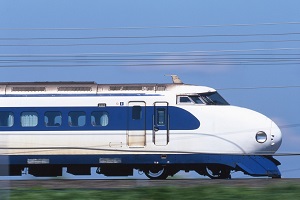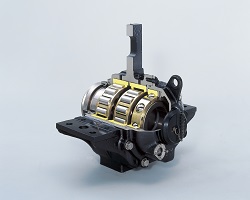 It is significant for NTN to contribute to the development of safe and comfortable transportation services that are friendly to environment through the development and providing bearings and we position this business as one of the important business.
NTN continues to contribute to the development of the railroad industry and the realization of a sustainable "NAMERAKA Society"* through the development of high-quality, highly reliable products.
* A society where people can easily lead a secure and fulfilling life in harmony with nature
Inquiries about this release