Joint Venture Agreement for Constant Velocity Joint Business with IGP in Indonesia

May 24, 2019
Start local production of constant velocity joints essential for increasing FF vehicles
NTN Corporation (hereafter, NTN) announces the signing of a joint venture agreement with PT. Inti Ganda Perdana (hereafter, IGP) of Astra Group in order to expand the supply of constant velocity joint (hereafter, CVJ) which is essential component for front-wheel drive vehicles (FF vehicles) whose demand is expanding in automotive market in Indonesia. We will establish a joint venture company which manufactures the CVJ in Karawang district of western Java (KIM industrial park)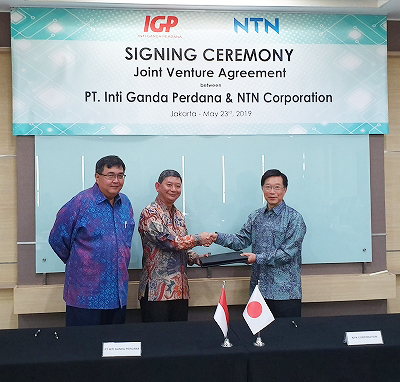 Signing Ceremony
(From Left, Mr. Budi Pranadi, Vice President Director of IGP,
Mr. Kusharijono, President Director of IGP
and Vice President Inoue of NTN)
1.Aim of joint venture agreement
In production of automobile in Indonesia, the major drive system is changing from axle-suspended (rigid axle) rear-wheel-driven vehicles (FR vehicles) to front-wheel-driven vehicles (FF vehicles) due to various environmental regulations. As a result, demand for CVJ, which is essential component for FF vehicles, is expected to increase rapidly. In ASEAN and South Asia, NTN has been producing CVJ locally in Thailand and India but not in Indonesia until today.
Under these circumstances, IGP of Astra Group which manufactures automotive components in Indonesia, proposed a joint venture for local production of CVJ. NTN and IGP agreed to conclude a joint venture because it is necessary for NTN to locally produce CVJ and the goal of NTN and IGP is alignment in expanding sales and increasing the market shares.
NTN and IGP will establish a new company based on the joint venture agreement, and will construct a plant with the aim of starting mass production in August 2020. By local production in Indonesia for the first time, we will realize speeding up the response to customer and shorten delivery lead time. We will also increase our presence and promote business development to secure overwhelming market share of CVJ in the automotive market in Indonesia.
2.Outline of joint venture
| | |
| --- | --- |
| (1)Company name | PT. Astra NTN Driveshaft Indonesia |
| (2)Scope of Business | Manufacture of CVJ |
| (3)Capital | 120billion rupiah |
| (4)Ownership | IGP 51% NTN 49% |
| (5)Location | Kawasan Industri Mitrakarawang, Kabupaten Karawang, West Java, Indonesia |
| (6)Site area | Approximately 18,000 m2 |
| (7)Floor area | Approximately 8,500 m2 |
3.About CVJ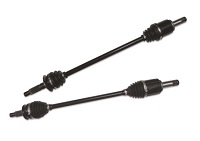 CVJ is a critical security component that smoothly transmits the driving force of automotive engines and motors to tires. NTN is the first company who put it into use in Japan.
NTN is leading this industry with advanced technologies such as high-efficiency, low-vibration, lightweight and downsizing.
Reference:About IGP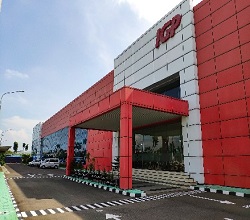 | | |
| --- | --- |
| (1)Name | PT. Inti Ganda Perdana |
| (2)Location | JI. Raya Pegangsaan Dua Block A3 Km 1.6 Kelapa Gading, Jakarta, Indonesia |
| (3)Representative | Mr. Kusharijono, President Director |
| (4)Scope of Business | Manufacture of automotive drivetrain components (rear axle and propeller shaft, etc.) |
| (5)Capital | 60 billion rupiah |
| (6)Date Founded | March 1982 |
| (7)Number of Employees | 1,484 (as of December 2018) |
Reference:Application site of CVJ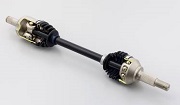 Inquiries about this release