Contributing to Regional Development and the Next Generation
NTN to be Title Sponsor for "2019 Tour of Japan," the Official International Cycle Road Race

January 21, 2019
"NTN Rotating School" held for learning about the environment at each stage
NTN Corporation (Head Office: Osaka City, President: Hiroshi Ohkubo, listed on First Section of the Tokyo Stock Exchange; hereafter, NTN) decided to be a title sponsor of the Tour of Japan(hereafter TOJ), the largest international cycle road race in Japan to be held in May. This is the third consecutive year since 2017 and 2018.
TOJ is one the highest international bicycle road race recognized by the UCI (Union Cycliste Internationale). The race will be held in eight stages from May 19 (Sunday) to May 26 (Sunday) this year. Last year, 16 teams of world-class athletes joined the race and the race attracted approximately 350,000 spectators over eight days. This race is expected to become even more attractive as the Tokyo Olympic Games will be held next year and Olympic mood expands.
NTN aims to create a smooth society by contributing to resolve social issues through its business activities and providing new value to society. NTN is working on the Sustainable Development Goals (SDGs) established by the United Nations through environmental protection and developing next generation such as interaction with local communities and CSR activities in the world.
We will contribute to the revitalization of the local communities and development of the next generation by sponsoring this event and also holding the "NTN Rotating School," an event where children and citizens can enjoy learning about the environment and energy saving.
Last year's race and "NTN Rotating School"
2018 Tour of Japan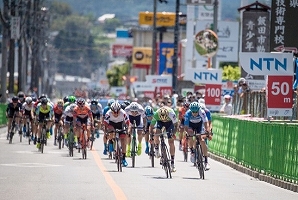 "NTN Rotating School"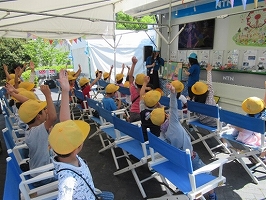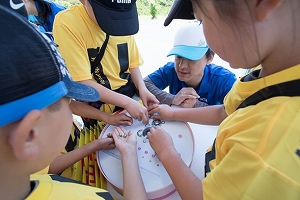 About the race
Name
"NTN presents 2019 Tour of Japan"
UCI (Union Cycliste Internationale) Official International Cycle Road Race
(Race class 2.1)

Organizer
Cycle Month Promotion Council
Management
Tour of Japan Organizing Committee (Secretariat: Bicycling Popularization Association of Japan)
Supervisor
Japan Bicycle Federation
Schedule

May 19 (Sunday) to May 26 (Sunday) 2019

Location

8 stages in Japnan (Sakai, Kyoto, Inabe, Minami-shinshu, Fuji, Izu, Tokyo)

Official site
http://www.toj.co.jp/english/
About "NTN Rotating School"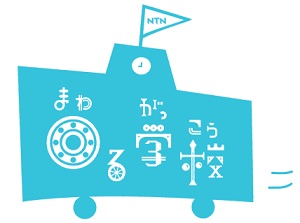 Name
"NTN Rotating School"
Details

Continuing from the last two years, we will continue to hold the "NTN School" event this year, which deepens ties between the local community and the next generation, in every region where the race will be held. NTN employees will play a leading role in providing children and spectators with opportunities to learn about energy-saving technologies for a sustainable society and bearings, our core product, through workshops and hands-on attractions.

Last year, we held a workshop to learn about the environment and bearing assembly experience. In addition to programs from last year, we will also offer different programs that are fun for both people who have already participated and who participates for the first time.

How to Participate

Reservation is not needed for individuals.

We also welcome the participation of groups that lead children in schools and educational institutions as a forum for learning for the next generation. If you are interested in, please contact the following directly.

Contact

Corporate Value Promotion Dept.

YouTube channel

official NTN YouTube channel.

https://www.youtube.com/NTNcorporation

Please search for "YouTube NTN corporation"

Recorded videos of NTN Rotating Schools in the past are available.
Inquiries about this release