NTN Kuwana Works, Certified as Compliant with the Japanese Occupational Safety and Health Standard, an Industry First

December 13, 2018
Acquired Japanese Occupational Health and Safety Management Standard JIS Q 45100 Certification
Kuwana Works, an NTN Corporation (hereafter, NTN) production site, is the first production site of its kind in the industry to acquire Japanese Occupational Health and Safety Management Standard JIS Q 45100 certification from the Japan Industrial Safety and Health Association (hereafter, JISHA).
The JIS Q 45100 certification issued on September 28 of this year is a uniquely Japanese standard qualification that includes Japanese-specific activity requirements, such as 4S activities (seiri (sort), seiton (set in order), seiso (sweep), and seiketsu (sanitize)), risk prediction activities and other daily safety and health activities implemented within the workplace, in addition to initiatives aimed at ensuring the health of workers - a matter which has received a great deal of attention in recent times, together with the occupational safety and health management requirements introduced in the international standard ISO45001.
NTN Kuwana Works acquired the international standard, ISO45001 certification, in January 2018 through a review performed by JISHA. The applicable standard certification was raised as part of a review into whether the requirements for ISO45001 certification were being maintained, making NTN the first bearing manufacturer to acquire JIS Q 45100 certification.
In October of this year, NTN established the EHS (Environment, Health and Safety) Integrated Management Department in an effort to integrate activities relating to the environment - an area of increasing concern worldwide, health and safety. Our other business locations in Japan are also actively pursuing JIS Q 45100 accreditation as a further goal in raising the effectiveness of our industrial accident prevention efforts, while our overseas locations are working towards the acquisition of the international standard, ISO45001 accreditation, and we will continue to push for increased occupational safety awareness among employees on a global level.
Overview of NTN Kuwana Works
| | |
| --- | --- |
| (1) Products | Bearings for industrial machinery |
| (2) Address | 2454 Tsuchijima, Higashikata, Kuwana-shi, Mie |
| (3) Site area | Approx. 184,000 m2 |
| (4) Total floor area | Approx. 83,000 m2 |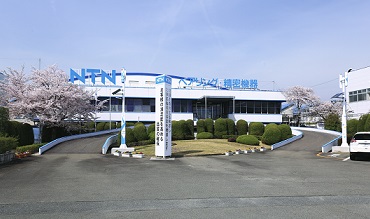 Inquiries about this release