Maintenance Tools Instructional Video Released on Official Site

April 6, 2018
Providing maintenance services including aftercare as well as product sales
NTN Corporation (hereafter, NTN) has produced and released a video outlining how to handle and use maintenance tools, which are used for repairing and replacing bearings on the official website. To enable customers to access to the video quickly when they need it, the video has been uploaded on the official website as well as NTN's official channel on the video streaming service YouTube.
The video that has been released first highlights the features and convenience of the NTN's maintenance tools and also demonstrates the bearing removal and installation process using the maintenance tools, to ensure that customers learn the correct usage method. Japanese and English language versions of the video have been produced and uploaded on the official website as well as NTN's official channel on YouTube to enable many people to watch the video at any time. NTN is focusing on increasing awareness of such videos for use as a training tool for distributors as well as to promote sales to new customers. More videos will be added and updated.
Strengthening the aftermarket business is one of the major themes in the Medium-term Management Plan "NTN 100." Technical service units are used to visit customers around the world to provide them with technical services that meet the requirements for automotive and industrial machinery maintenance, such as holding technical training sessions and seminars.
In addition to product sales, NTN will focus on working closely with customers while expanding customer service including aftercare such as verifying operating conditions and proposing equipment replacement intervals. Providing a quick and accurate service that meets customer needs will help develop a stronger relationship with customers and increase sales.
NTN website: Aftermarket Business, Maintenance Tools page
https://www.ntnglobal.com/en/products/aftermarket/maintenance_tools.html
NTN official YouTube channel:
https://www.youtube.com/channel/UCRpSR6cqk8ZiuU1cdskD-rA
Samples from video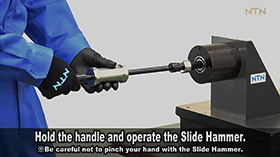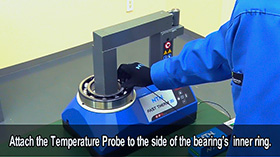 Inquiries about this release