NTN Expands sales of Hydrodynamic BEARPHITE

July 12, 2023
Increases use in new application, such as in automotive equipment in line with increasing need for quietness due to electrification
Contributes to environmental protection with an environmentally friendly production method with almost 100% yield rate
NTN Corporation (hereafter, NTN) expands sales of its proprietary hydrodynamic bearing called Hydrodynamic BEARPHITE. That is being increasingly used in new application such as cooling fan motors for automotive equipment, which require high quietness as vehicle electrification and EVs are spreading.
Hydrodynamic BEARPHITE is a special type of sliding bearing that receives a shaft on a sliding surface and supports the shaft by interposing a hydrodynamic lubricating film such as oil on bearing clearance. Our proprietary precision machining technique allows us to form an oil film around the entire bearing clearance because of herringbone-type dynamic pressure groove of a depth of several micrometers*1 is set on the inner surface of oil-impregnated sintered bearing. This enables us to minimize axis swings and respond to high-speed rotation even when unbalanced loads are imposed.
Micrometer: 1mm of 1000 minutes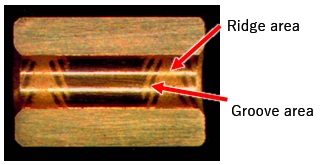 As Hydrodynamic BEARPHITE features excellent quietness as it supports shaft contactlessly and the fan motor noise (sound pressure) using Hydrodynamic BEARPHITE can be reduced to approximately 1/2 using rolling bearings. In addition, when the miniature bearings (rolling bearings less than outer diameter 9mm) used in fan motors and small motors are replaced with Hydrodynamic BEARPHITE, the outer diameter can be reduced by 30% and the weight can be reduced by 24%, which also contributes to a lighter and more compact design of the entire installed equipment. Since its launch in 1998, Hydrodynamic BEARPHITE has been adopted in fan motors of many mobile devices such as notebook PC while continuing Improvements such as changes in materials and redesigning lubricants.
In recent years, automobiles has become increasingly electrically powered, eliminating noise from internal combustion vehicles. To improve the comfort of internal spaces, accessories have been required to reduce operating noise. Hydrodynamic BEARPHITE has been highly evaluated for its excellent quietness and other features as a product that meets these demands, and its adoption as a new application has been expanding for cooling fan motors for automotive applications. In addition to providing a comfortable indoor space thanks to its outstanding quietness, it also contributes to improve fuel efficiency and reduce electricity consumption thanks to its smaller and lighter equipment.
In addition, Hydrodynamic BEARPHITE is manufactured by press molding of metallic powder, eliminating the need for turning and grinding processing, and is capable of producing the product by using almost 100% of the materials. It features sustainable manufacturing method which is friendly to environment and contributing to improvement of productivity by effectively utilizing resources without discarding materials.
NTN will expand this product to a wide range of fields, including automobiles for in-vehicle devices and other products, which are increasingly required for quietness as EV/electrification shift accelerate, as well as wearable information device and general home appliances. We will contribute to the realization of NAMERAKA society by providing low-noise and other comfort and effectively using resources with Hydrodynamic BEARPHITE.
Features (* Comparison with general miniature bearings)
1.

Excellent quietness
approx. 6dB reduction in noise level
(sound pressure is approx. 1/2)

2.

Lightweight and compact
24% reduction in weight and 30% reduction in outer diameter

3.

Reliability in high-temperature Environment
resistant for 100°C or higher

4.

High rotational precision
1/3 Axis run-out
(NRRO*2: Non-Repeatable Run-Out accuracy)

5.

Environmental friendly
100% yield rate, commercialize nearly 100% of input materials with no discarded materials
NRRO (Non Repeatable Run-Out):
One of the main indicators of rotational precision of bearings, and the variation in fluctuations that do not coincide with turns
Application
Cooling fan motors for on-board equipment and mobile device, small motors
Product photo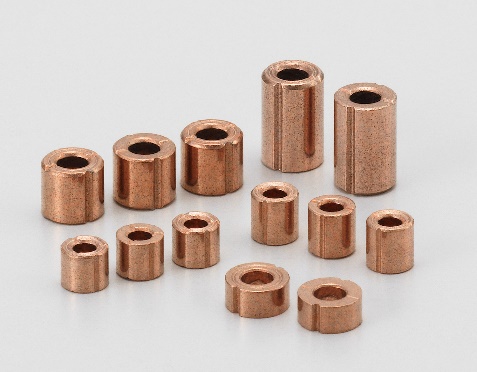 Application: Fan motor for on-board equipment and PC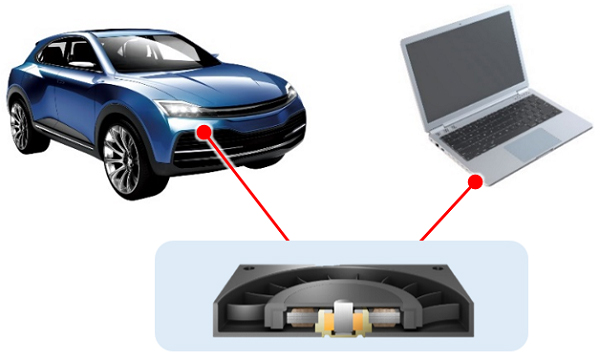 Comparison Result of Noise Level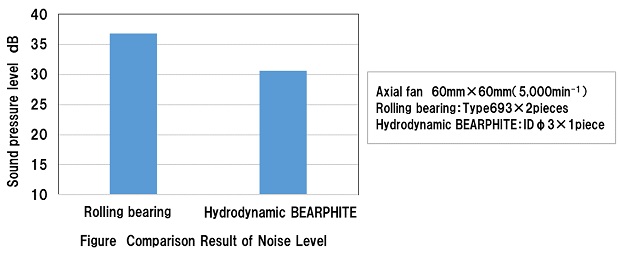 Inquiries about this release