Development of Compact and Lightweight Torque Diode

February 10, 2022
Contribute to reduction in size and weight of industrial machinery, and improve energy saving and safety
NTN Corporation (hereafter, NTN) has developed the compact and lightweight Torque Diode "TDL8" with an outer ring outer diameter reduced by 1/3 (10mm) and a weight reduced of 1/14 (5g) compared to the conventional product*1 as a new lineup of the reverse input blocking mechanical clutch "Torque Diode™."
"Torque Diode™" is a reverse input blocking mechanical clutch used between two power transmission shafts such as motors and transmissions. It transmits rotation (torque) from the input shaft to the output shaft, but does not transmit the torque from the output shaft to the input shaft. There are two types of torque diodes: a lock type and a free type. The lock type torque diode has an output shaft that is locked so that the rotation from the output shaft is not transmitted to the input shaft. The free type torque diode has an output shaft that runs idle when the output shaft rotates, therefore the rotation is not transmitted to the input shaft.
The lock type torque diode (hereafter, TDL) consists of an outer ring and an inner ring, a cage, rollers, springs, and a side plate. It is used with the input shaft prepared by customers. The rotation from the input shaft is transmitted to the output shaft integrated with the inner ring. When the input shaft does not rotate, the rollers and springs lock the output shaft and block the reverse input. Compared with electromagnetic brakes that have similar functions, TDL eliminates the need for electricity and wiring, enabling energy savings in applications, as well as superior safety performance in the event of a power outage.
Taking advantage of these features, TDL is used for reverse input blocking mechanisms to prevent unintentional rotation from the output shaft, and fall prevention mechanisms to ensure safety when the input shaft stops rotating, such as during a power outage. For example, in automotive applications, TDL is used in a seat lifter mechanism to adjust the seat height. When the lever is operated, it raises or lowers the height. On the other hand, when there is no operation, it maintains the height.*2
The newly developed compact and lightweight Torque Diode "TDL8" adopts the newly developed rollers with extremely small diameters and unique designed springs that enable to save space compared to the conventional product. Thus, the developed product has more rollers than the same-sized products with the previous design. This has resulted in an outer ring outer diameter reduced by 1/3 (10mm) and a weight reduced by 1/14 (5g) compared to the conventional product "TDL28."
The developed product realizes a drastic reduction in size and weight from the conventional product, and contributes to reduction in size and weight, and improved energy saving of applications. If the application can be compact, customers can reduce the electricity, and the consumption of cutting fluid and tools required for the processing of the applications. It also contributes to energy saving and reduction of environmental impact in the manufacturing of applications.
As efforts are underway to achieve carbon neutrality worldwide, NTN will provide this product for a wide range of industrial machinery including reverse input blocking mechanisms and fall prevention mechanisms, and will realized a sustainable "NAMERAKA Society" through energy conservation in application and its manufacturing.
Catalog for CLUTCHES (Cat.No.2900/E)
https://www.ntnglobal.com/en/products/catalog/en/2900/index.html
Press Release on June 14, 2010:
Development of "Thin Type Torque Diode" for Automotive Seat Lifters
https://www.ntnglobal.com/en/news/new_products/news201000039.html
Features (compared to the conventional product "TDL28")
| | |
| --- | --- |
| 1) Reduce size | 10mm in outer diameter of outer ring, reduced by 1/3 (TDL28: 30mm) |
| 2) Lightweight | 5g in weight, reduced by 1/14 (TDL28: 70g) |
Applications
Various industrial machinery (reverse input blocking mechanism, fall prevention mechanism, etc.)
Product Photo
Main dimensions: 10mm in outer diameter of outer ring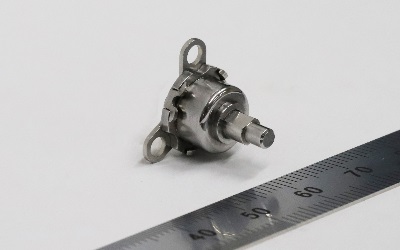 Structure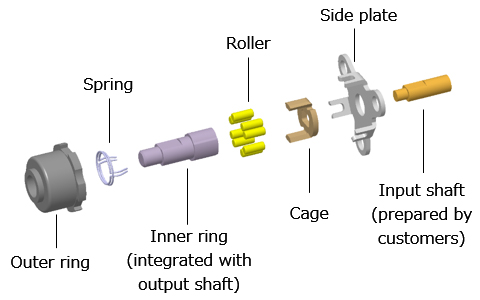 Function of lock type torque diode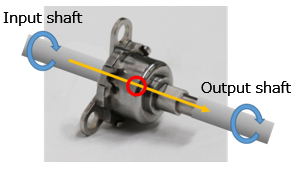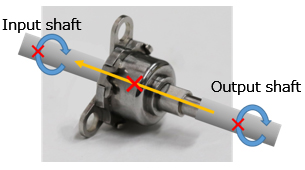 Application example (fall prevention mechanism)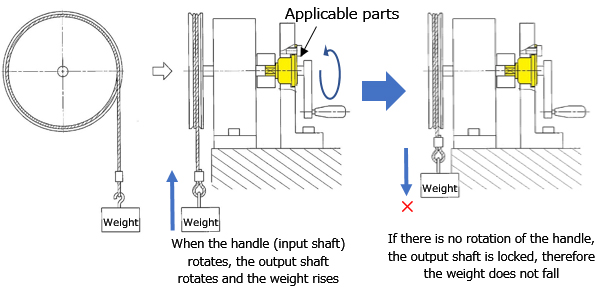 Inquiries about this release