Announcement on Upgrading NTN's Global website

June 16, 2016
NTN Corporation has renewed its global site.
The website's structure has been reviewed and its contents have been enhanced so that necessary information can be accessed more quickly and easily.
The domain has also changed in accordance with the global site's renewal.
We kindly ask all users who have registered the global site in their browser's bookmarks, favorites, etc., to please register the new address accordingly.
You can access the Japanese version of the website, using the same URL as before.
<New URL> https://www.ntnglobal.com/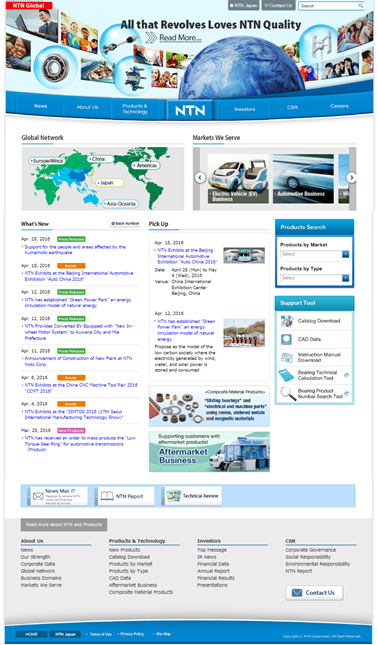 Inquiries about this release