NTN Exhibits at the "14th Medical Device Development Expo -MEDIX-"

June 7, 2023
Date
June 21 (Wed) to 23 (Fri), 2023
Venue
Tokyo Big Sight
(3-11-1 Ariake, Koto-ku, Tokyo)
Booth No.
29-39 (East Hall 4)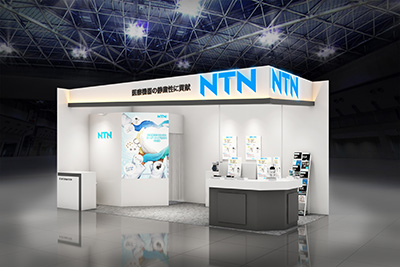 NTN Corporation (hereafter, NTN) exhibits at the "14th Medical Device Development Expo -MEDIX-" to be held from June 21 to 23 in Tokyo Big Sight, Japan.
This event is one of 10 specialty exhibitions held at the "35th Manufacturing World," one of the largest manufacturing exhibitions in Japan. Manufacturers handling medical devices, healthcare devices, and their components will exhibit at this show.
Due to population aging in developed countries and development of healthcare infrastructures in emerging countries, the medical device market has been expanding globally and is expected to grow further in the future. At the exhibition, NTN will show sliding components such as sliding bearings. Our products meet the requirement of lightweight, compactness, and quietness for medical devices. We will introduce our products widely used in automobiles and other industrial machineries, because of its excellent properties such as high efficiency and quietness by applying NTN's proprietary material technology in plastics and sintered metals.
NTN will exhibit "Plastic Sliding Screw" for devices with linear motion such as specimen inspection device and ophthalmic device. The product achieves excellent quietness and efficiency by applying our proprietary plastic material to nut, which has low friction and low wear. "High Precision Plastic Linear Bushing" is also applied plastic material with low friction and low wear to its inner diameter. It is nonmagnetic and not required to use with grease, therefore it is suitable for specimen transport equipment that requires clean environment without being affected by magnetic forces. We will also propose "Hydrodynamic BEARPHITE" as a product for information devices. It adopts sintered metals made from fine graphite powder and hydrodynamic grooves on the inner diameter surface in order to achieve stable lubricating properties, long operating life, quietness, and rotational precision. Because of these features, the product is widely used in fan motors for PCs.
We are looking forward to seeing you.
Main exhibits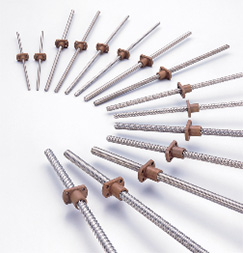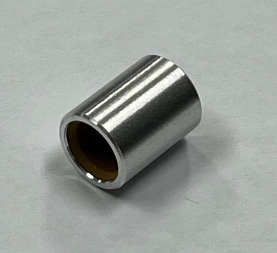 Inquiries about this release