NTN Exhibits at "China International Bearing Industry Exhibition"

December 3, 2020
Date
December 9 (Wed) to 12 (Sat), 2020
Venue
National Exhibition and Convention Center
(Shanghai, China)
Booth No.
41B001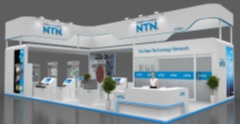 NTN Corporation (hereafter, NTN) will exhibit at the "China International Bearing Industry Exhibition" held from December 9 to 12 in Shanghai, China.
This event is held for 17th time this year as an exhibition specializing in bearings. Approximately 800 companies, mainly bearing manufacturers from around the world, will participate in this exhibition, providing the latest products and technologies to sales distributors and trading companies.
Under the theme of "For NTN Connecting Customers and Future -For New Technology Network," NTN will introduce many products for various applications such as automobiles, rolling stocks, wind turbines, machine tools, and robots.
In recent years, new energy vehicles (NEVs) have rapidly been developed and used in China. For NEVs, NTN offers exhibitions of high performance products that have already adoted by many automotive manufacturers: High Speed Deep Groove Ball Bearing for EVs and HEVs which deals with demands of lighter weight and more compact size of motors by its excellent high speed rotational performance, and "Ultra-low Friction Sealed Ball Bearing" for Automotive Transmissions which realizes both low torque and long operating life. As China is one of the world's largest markets for robots, NTN will also introduce products for robots such as "Multi Track Magnetic Ring," which contributes to high precise angle detection of robot joints through NTN's proprietary magnetization technology.
In addition to bearing products, we will exhibit products useful for the maintanance of bearings: Condition Monitoring System (CMS) "Wind Doctor™" for early detection of failures of bearings for wind turbines, and greases for bearings which can be used for a wide range of bearings including industrial machinery and automobiles.
Main exhibits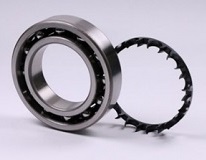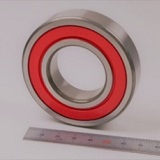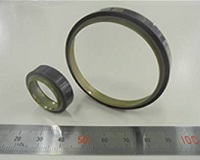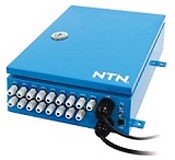 Inquiries about this release