NTN Exhibits at "AAPEX (Automotive Aftermarket Product Expo) 2019"

October 29, 2019
Date
November 5 (Tue) to 7 (Thu), 2019
Venue
Sands Expo
(Las Vegas, Nevada, U.S.A.)
Booth No.
1638
NTN Corporation (hereafter, NTN) will exhibit at the "AAPEX (Automotive Aftermarket Product Expo) 2019," held from November 5 to 7, in Las Vegas, Nevada, U.S.A.
According to the survey by the Auto Care Association, which is one of the organizations holding this exhibition, the number of vehicles in operation has been increasing reflecting rising consumer spending due to employment improvement. Ride sharing services and stable fuel prices are leading longer mileage per vehicle. Under these situations, the automotive aftermarket in the U.S.A has been continuing to grow.
NTN supplies various products for automobiles and has the World's No.1 share in hub bearing that supports rotation of tire. Approximately one third of the vehicles in the U.S.A. market adopts NTN's hub bearings. In this exhibition, NTN will exhibit various products including products for differential gear and transmission as well as hub bearings.
We look forward to seeing you at the event.
Main exhibits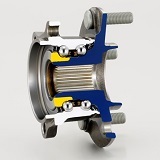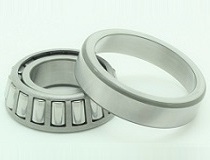 Inquiries about this release