NTN Exhibits at International Trade Show for Automotive Aftersales and Services for Mobility "EQUIP AUTO 2019"

October 2, 2019
Date
October 15 (Tue) to 19 (Sat), 2019
Venue
Paris Expo Porte de Versailles
(Paris, France)
Booth No.
E030, HALL 1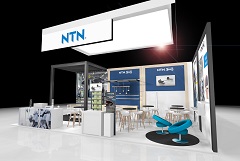 NTN Corporation (hereafter, NTN) will exhibit at the international trade show for automotive aftersales and services for mobility "EQUIP AUTO 2019" held in Paris, France from October 15 to 19.
This exhibition introduces the latest technologies and services in the automotive aftermarket. NTN will exhibit a number of automotive parts for repairing (auto parts) as the best partner in the automotive aftermarket.
NTN booth will introduce a variety of products such as hub bearings that support rotation of wheels, and bearings for engines and gearboxes with actual applicable models as well as a suspension strut bearing kit. In additon to these product exhibits, the booth will hold technical demonstrations on how to install and dismount hub bearings and driveshafts, that conveys engine rotation to tires. Virtual plant tour using VR (Virtual Reality) goggles will be also held to introduce the production lines with cutting-edge technologies.
We look forward to seeing you at the event.
Main exhibits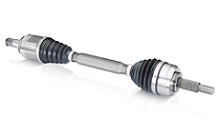 Inquiries about this release