NTN Exhibits at the Electrical Apparatus Service Exhibition "2019 EASA Convention"

June 14, 2019
Date
June 30 (Sun) to July 2 (Tue), 2019
Venue
Mandalay Bay Resort & Casino
(Las Vegas, Nevada)
Booth No.
437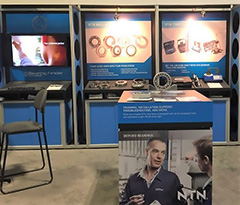 NTN Corporation (hereafter, NTN) will exhibit the Electrical Apparatus Service Exhibition "2019 EASA Convention" held in Las Vegas, Nevada, U.S.A. from June 30 to July 2.
This exhibition is an annual event sponsored by the Electrical Apparatus Service Association(EASA), an international trade association that serves a global network of affiliated companies whom sell and repair electric motors, generators, drives, pumps, transformers and more.
Continuing to expand its aftermarket business in the Americas, NTN will display high-performance products for a wide range of applications, including motors and gearboxes, under the theme of "Broad Product Range, Premier Quality." In addition to high-performance bearing products such as the ULTAGE* series and Insulated Bearings MEGAOHM™ series, NTN will also exhibit maintenance tools such as the Induction Heater used to heat rolling bearings.
We look forward to seeing you at the event.
* ULTAGE is the name for NTN's new generation of the world's highest standard of bearing series, and expresses the "ULTIMATE" performance on any type of "STAGE."
Main exhibits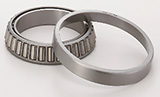 Inquiries about this release